Dan Rosenfelt, Third Rail Studios – BCC Breakfast – Aug 17th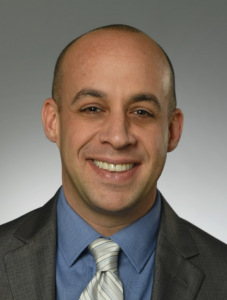 P

resident of Operations, Dan Rosenfelt, described the new Third Rail Studios facility as having the following: three stages totaling 60,000 sq. ft. 30,000 sq. ft. of office space and full support space of 70,000sq. ft.

  

Third Rail can accommodate one huge movie or two TV shows.

  

In 2016 / 2017 Georgia was home to the filming of 320 movie/TV shows.

  

In terms of revenue, 9.5 million came into Georgia due to the film industry, but more impressive is the 2.7 million that is directly spent in the local filming areas.

  

Fifty thousand jobs in our State are related to this industry.
Dan was quick to stress that the real stories that need to be shared – are the local businesses that have benefitted directly – such as the hotels, dry cleaners, restaurants and small independent businesses.

  

Third Rail is proud to be involved in local non-profits and mentoring high school students in the film industry.