Ashford Park Splash Pad now open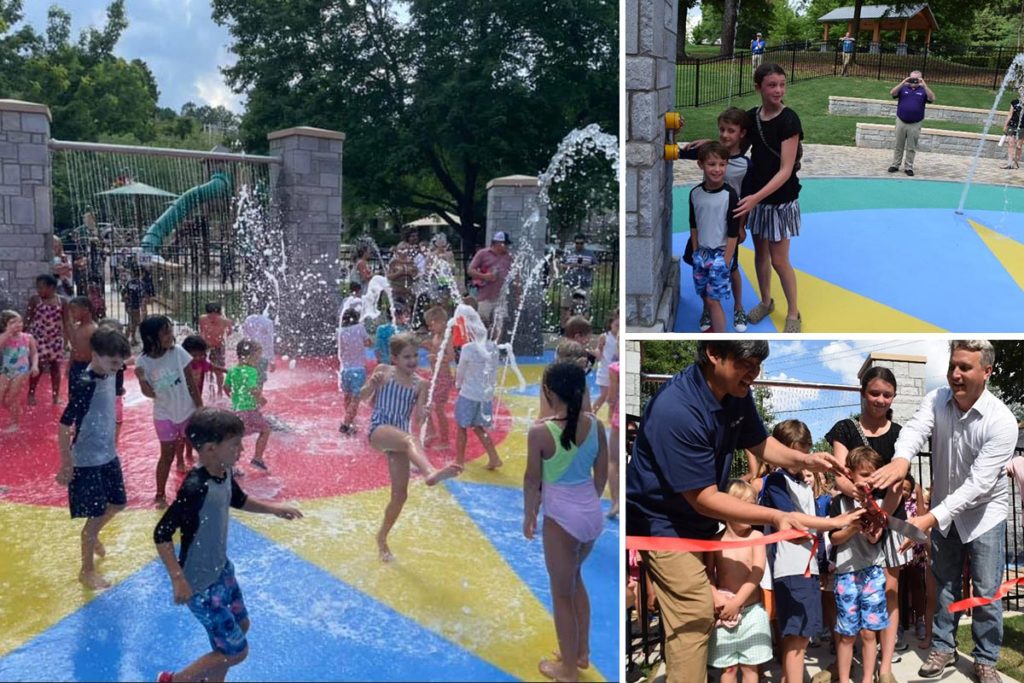 More fun in the sun at Ashford Park as Brookhaven officially opened the new Ashford Park Splash Pad with a little help from throngs of Brookhaven children in attendance for the event.
Brookhaven Mayor John Ernst and District 2 Council Member John Park kicked off the festivities as a family of patients of Children's Healthcare of Atlanta; Molly Anne, Hampton, and Shep Cooper; turned on the water jets for the first time.
The Ashford Park Splash Pad will be open every day over the summer months from 9 a.m. to 7:30 p.m.
The Ashford Park Splash Pad includes a colorful soft surface and buttons to activate the spray features and water curtain. The splash pad is surrounded by seat walls and a grassy area for relaxing. Granite columns help create an area that can also be used as a stage. Also, a new pavilion now sits at the top of the hill above the splash-pad with ceiling fans and picnic tables available.
The project is funded by the Park Bond overwhelmingly approved by Brookhaven residents in 2018.